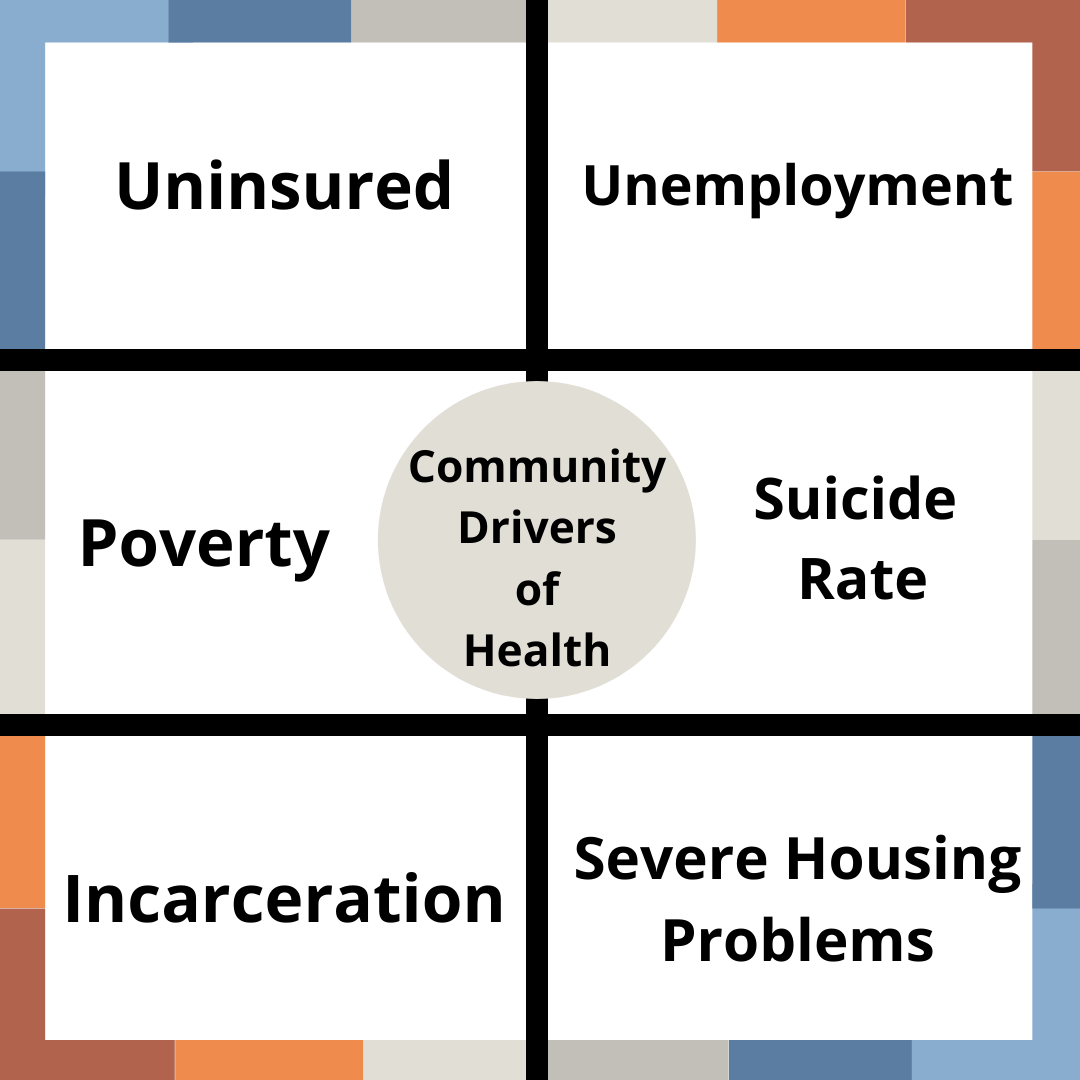 Personal health is impacted by many factors including the physical environment and social pressures in our communities. A community's social pressures can include poverty, unemployment, lack of health insurance, incarceration, and housing problems. These social pressures can intensify the use of drugs and their impact on health. Suicide is another health problem that, like use of drugs, is strongly influenced by social pressures.
---
Poverty
Poverty is a powerful driver of health problems, including substance use.
---
Uninsured
People who use drugs face many health challenges. Lack of health insurance means less access to health care services and can limit transition to recovery from drug use.
---
Unemployment
Unemployment is a significant determinant of health. Individuals who are unemployed have higher rates of disease, impaired mental health, premature death, substance use and overdose.
---
Housing Problems
People experiencing homelessness or housing insecurity are at high risk for many health problems, including drug use and overdose.
---
Incarceration
Mass incarceration disproportionately impacts people who use drugs. People who were recently incarcerated are 40 times more likely to die from an opioid overdose.
---
Suicide
Overdose and suicide deaths are closely linked, and have been termed "deaths of despair" because of their association with mental stressors and hopelessness. The same communities dealing with higher unintentional overdoses have higher rate of self-harm and suicide.
---
View Technical Notes for this Dashboard
Last Updated March 9, 2022